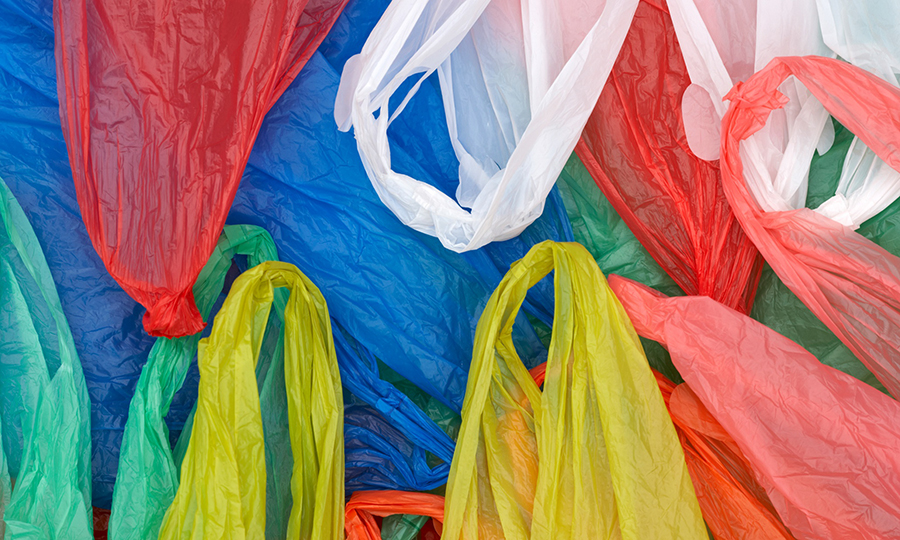 Why does the Michigan Legislature care if Washtenaw County limits the use of plastic bags?
A handful of Michigan communities – most notably in Washtenaw and Muskegon Counties – have recently considered local strategies to reduce litter and waste caused by the prevalence of single-use plastic bags and other disposable plastic containers.
Americans use 100 billion plastic bags annually, with the average American family taking home about 1,500 plastic bags every year. Unfortunately, only about 1 percent of single-use plastic bags are currently being recycled nationwide, despite efforts to expand recycling programs.
Recycling these bags has been particularly challenging because they are not accepted by curbside recycling programs, where they get tangled in the conveyor systems. In Washtenaw County alone, 25 percent of costs for equipment repairs at recycling facilities are from damage caused by plastic bags jamming equipment.
On top of costs of repair and downtime at recycling facilities, local governments routinely spend significant human and financial resources cleaning up plastic litter in our neighborhoods, streams and rivers, and clogged storm drains.
For these reasons alone, it is perfectly reasonable for any community to want to reduce the prevalence of single-use plastic bags; particularly in the absence of statewide or federal solutions.
Local governments are responsible for responding to and finding solutions for issues raised in their community. This is the most basic charge for every mayor, city council member or township trustee in Michigan.
It should go without saying that local elected governments are just that — elected, by their communities, to address issues that the community deems important.
Why then is our state government poised to create a law that singularly forbids local governments from pursuing policies regulating the use of single-use plastic bags within their community?
Senate Bill 853 does just that, and it is now sitting on Governor Snyder's desk awaiting his signature. This legislation is not worthy of his signature; it deserves his veto instead.
If voters in Washtenaw or Muskegon County believe it is important to reduce the use of single-use plastic bags, local elected leaders should be free to do their job regardless of whether state lawmakers think the issue is important.
As the former mayor of Grand Rapids, I can tell you from experience that the challenges facing one community can be quite different from those facing another, or the state of Michigan at large.
If voters want to reduce the use of single-use plastic bags in their community, they should be allowed to pursue reasonable policies to that end without interference from Lansing. Please join me in urging Gov. Snyder to veto Senate Bill 853.
The state has many challenges before it that need the attention of statewide policymakers. Restricting local governments' ability to solve their own problems is not one of them.